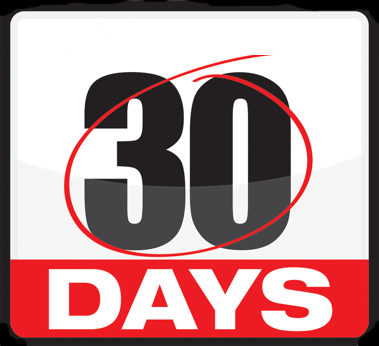 Edit: At the end of May I realized my infrastructure settings required more time than I had budgeted for…so I'm pushing everything by a month. I'll have all the infrastructure online by end of June and get this party started in July.
This all started because I'm making a big move in my career. I have loved being a freelance writer, and continue to love so many parts of my job…but I'm going to be shifting over the next few years.
By my 50th birthday, I want to have all of my income coming in from writing my own stuff for my own projects, rather than having most of it coming in from other people hiring me to write on theirs.
Now, by "all" I mean "enough to afford the lifestyle I desire." I have favorite clients and industries who I'll always be happy to work with, but you get the general idea.
All of you will be getting a front-row seat to many aspects of this move. Starting here, today. In June, I'm performing a 30-day challenge where each day I take one step to increase my mailing list subscribers, my social media following, or similar fan groups.
Below is my plan. 30 days of direct action to increase my following. You should steal it and apply it to your own writing life, whatever that might be.
30-Day Plan: Goals
Everything on this plan serves building up one of my four pillars of publicity: Facebook Group Membership, Newsletter Subscribers, Blog Subscribers, and Followers of my upcoming YouTube channel.
I plan to increase the first three by 200% in June, and to get the YouTube channel following (currently at zero) to over 100.
30-Day Plan: Infrastructure
Between now and June 1st, I need to do a little infrastructure work. The worst thing any business can do (and writing careers are a business) is to attract a whole bunch of people to come see something that isn't ready yet.
When I push for publicity, my shit has got to shine. To that end, I need to:
Get some moderators/contributors to help out on my existing pages
Create an author page for myself on Facebook
Make really awesome landing pages for my newsletters
Create a sign-up sequence for the upcoming Farkas Foxtrots series newsletter The Foxtrot Charlies
Up my content game on my social media feeds
Create a compelling YouTube channel, including at least 6 videos
Get all the images and art necessary to accomplish the above
That should keep me pretty busy for the rest of this month. Then it's go time on June 1.
30 Days to a Bigger Following
Here's the meat of the action. My 30-day calendar for the month of June. Right now, I'm just listing the 30 action items. Later on I will put an actual schedule and calendar available for download…but this post is meant more to help you brainstorm than to provide an exact road map.
1.Run a "Boost Post" ad for each Facebook Group
2. Do a signup push for the newsletters on Facebook
3. Add a link to my group on my website menu
4. Put a link to my group in my email signature
5. Send a mass, targeted message on Facebook promoting my group.
6. Launch a new newsletter
7. Promote each newsletter on my other newsletters
8. Add links to groups on my personal and author Facebook pages
9. Interlink all of my groups
10. Do a targeted announcement on my personal Facebook page
11. Add CTA buttons for subscribing to my newsletters into my blog posts
12-15. Facebook Live videos (I'll do these once a week, so it counts for four)
16. Limited time special offers for mailing list subscribers
17. Perform a conversion run with my current contacts (sending each a personal email inviting them to the newsletter best suited, or to hang out in a Facebook group)
18. Promote the Facebook groups to related groups with similar interests
19. Add an exit intent popup to my landing pages and website
20. Add a subscribe button to my page
21. Add my blog url to my email signature
22. Run an Amazon giveaway.
23. Create a "gateway course" for one of my newsletters as a subscription magnet.
24. Add social proof to newsletter landing pages
25-28. A/B test signup forms (I'll do this for each of four projects, so this counts as four)

29. Run Facebook ads for my mailing list, including a strong offer
30. Hold a contest/raffle/giveaway where entry requires subscription.
That's it for now
Come back for progress updates, including two potentially exciting new projects.
Meanwhile, are you on my newsletter for writers yet? You should be.