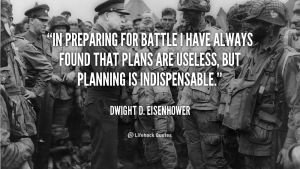 For the first installment of this epic journey, click here.
I finally received my Dream Big Life Planner, a product of Croix Sather who is also the author of the reasonably good book Dream Big, Act Big. We're going to roll right on by how my yearly calendar got delivered several months late, and look at the things I liked about it:
It has the same vertical column weekly layout, which in my opinion is the only way to properly arrange a calendar

Croix included a variety of components built to work with his life

Dream Big

coaching and life planning stuff. He provides instructions free as part of the calendar.

It's one of those fill-in-the-date calendars. I like this for two reasons. First, it mitigated the impact of late delivery. Second, as a parent my year really runs September to August…which is hard to find calendars that match.

It's complete as far as calendars go.

Croix sends a weekly newsletter out to all calendar buyers. It's not too promotional, adds some support for the calendar, and includes useful info even if you're not using the calendar.
Some things I'm not terribly fond of:
It's too big — spiral bound, thick and the size of a legal pad. I like my calendars in that just-wider-than-a-trade-paperback size.

I don't love spiral binding in general. It gets tetchy and will be all messed up by the end of a year's use.

It's possible the thing is too complex. Croix provides copious support, but I don't use all the components. This might be my fault, though, as I am using both calendars this year so my time is a bit limited.

Spaces are a little small, and the shading makes it a little hard to read in boxes that have been grayed in for clarity.
It's worth noting that almost all of what I dislike are design decisions. They reflect how the planner meshes with my personal taste, not the objective quality of the planner. Your mileage may vary.
More to report as I use it more, but that's the basic review of my second yearly planner.