The worst thing about working for myself is I'm pretty sure my boss is shagging my girlfriend.
The second worst thing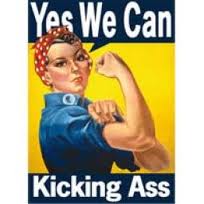 is, just like with any job, there are things I have to do that I really don't want to. Sometimes those things are not just important, but urgent…and yet the call of procrastination is so strong. In a regular job, that's what the boss is for. You see her walking around and it reminds you to get your ass to work.
Working for myself means I don't have a boss to kick my ass when I'm struggling to get the grunt work done. So I have to be my own boss. I have to kick my own ass.
And so will you.