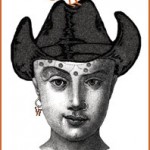 I spent the weekend at the Willamette Writers Conference. I've already talked about conferences here and here. This was such a fantastic event, I'll talk about it in detail — and about some conference strategies — in later posts.
But I'm goin' camping. Meanwhile, writers should check out the people below. These were presenters or others I met this weekend whose influence will improve my writing and my career. They'll help yours, too.
John Ellis is an SEO god. I do SEO writing professionally (among other things). Other SEO pros have contacted me based entirely on having seen the quality and effectiveness of what I do. Comparing me to John in this topic is like comparing me to Royce Gracie in grappling. Seriously, check his stuff out.
 Larry Brooks writes books, and approaches his writing with the mind of an engineer and the experience of a marketing trainer. He delivered the most useful and actionable presentation of the conference — and is gifted at convincing right-brain creatives to adopt left-brain organization for better writing and faster processes. His site is full of free advice, good enough that I already bought his book.
Melissa Hart teaches travel writing. No matter what the snotty guy who knows a pithy quote might say, she not only teaches — she does. And her energy makes you want to know how to do it, too.
Kelly Williams Brown is an up-and-coming writer. She has a blog, which is now a book that made her a ridiculous pile of money — and is being turned into a TV series. She's a competent writer with a gift for building platform. More importantly, she's an inspiring example of what you can do with modest talent, a timely idea, and the will to follow that idea with passion and determination.
That's all for now. I'm off to swim and hike and stuff with my family.
Thanks for listening.