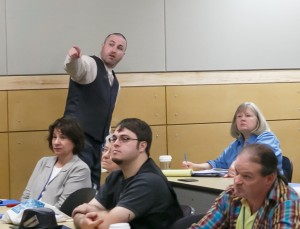 You're going to see a lot of changes on this site over the next few weeks.
I've been writing for a living since 2009 and sharing what I've learned about the industry since 2010. It's been fun, and I've appreciated the comments and compliments I've gotten from everybody who's been a part of this blog over the years.
But here's the thing. Writing is a small part of what I do…and a small niche in which to teach. Much of what I know — and most of what I did before writing — is far more widely applicable. So I'm branching out in this blog to cover life coaching, business coaching and similar fields.
The overwhelming majority of what I'll have to say (and of what I've said so far) can be summed up in the title of this post: above average Joe.
Continue reading →