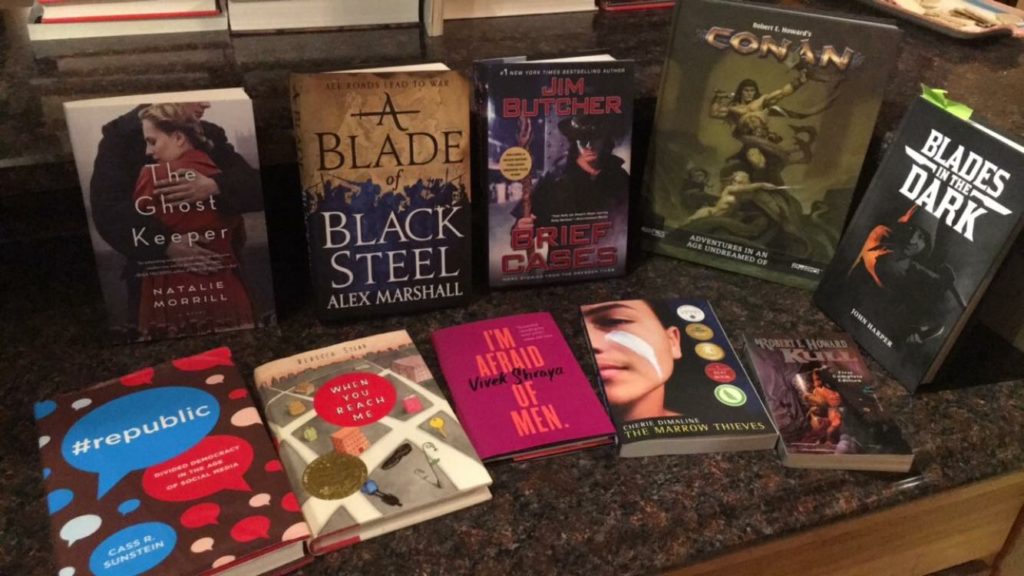 Hi all. Some of you saw this photo over on Facebook, my top 10 books I read in 2018. Here's more details about all of them, including my putting a stop to the "in no particular order" part of the FB post.
This is old school pulp, set thousands of years before Conan roamed Hyboria. I read it because I got an assignment about it over at Modiphius games, and was pleasantly surprised how philosophical and interesting the adventurers of this ancient fictional king were. A quick read like most old pulp, worth the time and worth coming back to.
One of two tabletop role-playing game manuals to make my list this year, it's on the top ten for some really innovative mechanics and for making an extremely evocative and colorful world. I feel like the city of Duskvol is as real as Nero Wolfe's townhouse or the Enterprise. Worth playing (which I have) or simply reading for parts.
A collection of short stories intended to hold us over in the near-half-decade that's lapsed between Skin Game and the upcoming Peace Talks. Really enjoyable return to the world of Harry Dresden, especially the Bigfoot stories and the zoo trip novella at the end.
The platonic ideal of a tabletop role-playing game manual. The rules are interesting, innovative, and balanced at the exact sweet spot of flexibility vs. crunch. The world is, naturally, stirring for anybody with a sweet spot for epic fantasy. The production quality is outstanding, even for the publisher's high-production-value lines. A solid book. Can't wait to play it.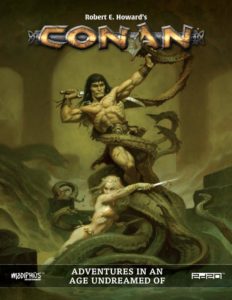 Probably the least fun but most important read for me of the year. Cass was a social media advisor to President Obama, and this book is her scientific and legal breakdown about how current usage of social media is damaging to an informed democracy. She supports the argument with recent, well-constructed studies on how people form, change, and keep opinions, and ends the book with several suggestions as to how we might change things to create a more informed, less polarized, voting public. TL/DR: stop unfriending that one uncle. It harms your brain and makes you a less effective participant in democracy.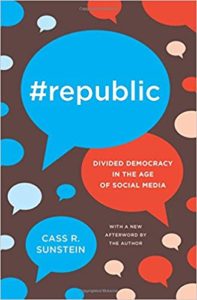 I'm late to the party on this Newberry Winner, but finally got around to reading it. There's a big twist so I won't do any spoilers. Just know it's some of the best YA out there right now. Emotionally powerful and page-turning, with excellent characterization. You'll finish it in an afternoon, so what are you waiting for?
I could go off for weeks on all the parts of this second book of the Crimson Empire trilogy I loved. It's epic, gutter fantasy with terrible people doing wonderful things. Amazing, varied ensemble cast. World-threatening events. True heroism and 90 pages of the finest mayhem I have experienced in fiction or real life. As a bonus, it's LGBTQ friendly but not in an obtrusive way. People just are who they are, and nobody thinks it's any of their damn business.
In this memoir, Ms. Shraya discusses two of the ways my gender is capable of sucking. She talks about growing up as an effeminate male, and the bullying that engendered. Then she talks about living as an adult female in a world where women have to worry about their safety, just, all the time. I've been struggling somewhat with the whole transgender concept for a few years, and I learned a lot from this brief, gut-punching essay.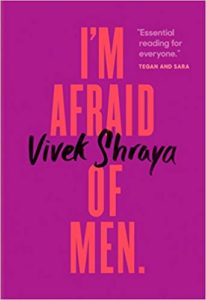 A story of what happens when the world starts to end, and the powerful decide to harvest an entire ethnic group as medicine. It's a YA novel with enough meat for adults, and written with a lyrical beauty that's what would happen if Ray Bradbury had a baby with Sharon Creech, and force-fed that child on Aldous Huxley, Gary Paulson, and Leslie Silko. Read. This. Book.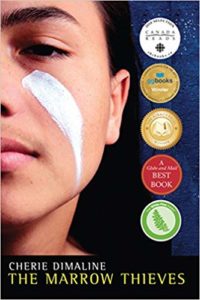 1. The Ghost Keeper, Natalie Morrill
So listen. I'm very, very male. I cry twice a year, tops. This book used my entire allotment of tears for 2018. It's a holocaust story about events around the holocaust, and how surviving it impacted the characters. Told through a pair of lenses at different times, it's the best work of literary fiction I've read this year, and in at least two years before 2018.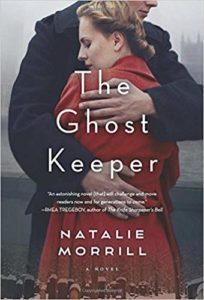 And that's the lot of them. What did you read this year that just set your brain on fire?